Models
MASTERPULS® "ULTRA" MP200
The ultimate in comprehensive care, the MP 200 provides more ways than any MasterPuls® unit to care for your patients. Featuring deep impact shock transmitters, it accurately pinpoints deep pain regions that can't be reached by other shockwave device manufacturers.
Key Features
Compact design
Pioneering Single Frame Casing
Maximum mobility, can be easily carried anywhere
Built-in high-performance "Silent" compressor with time controlled condensate drain
All-new R-SW hand-controlled handpiece with innovative "Active-tip-control" display with pressure and frequency selection
Individual Parameter Setting (IPS-Control) for different indications
Combinable handpieces
Radial Shockwave therapy with various shock transmitters
Oscillating 'V-ACTOR®' Technology for better myofascial Trigger Point therapy
V-ACTOR® vibration therapy: 21 – 31 Hz (optional)
Specifications
Facts & Figures
• 'Easy' transport bag
• System weight: 9.5 kg
• Extended frequency/power range: 21 Hz/5.0 bar
Pulse Frequency/Pressure
• Radial shockwave therapy: 1 – 21 Hz/1 – 5 bar
• Vibration therapy (V-ACTOR®): 1 – 35 Hz/1 – 5 bar
Oscillating 'V-ACTOR®' Technology
• For better myofascial Trigger Point therapy
'Deep Impact' Shock Transmitter
• For the treatment of deep pain regions
'CerAma-XTM' Shock Transmitter
• Elastic shock transmitter for Shockwave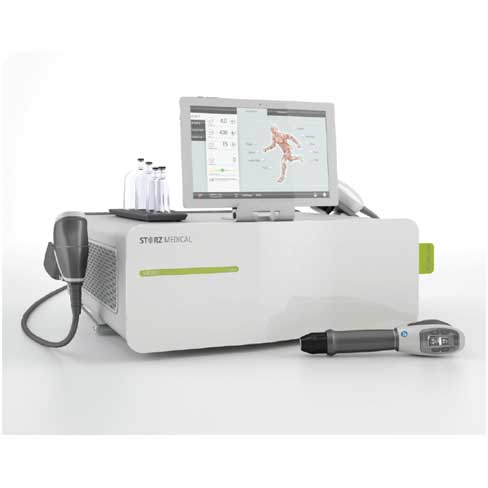 VACU-ACTOR® Vacuum Therapy
The radial shockwave systems of the MASTERPULS® "ultra" line are characterized by their compact dimensions, high reliability, low maintenance costs and silent on-board "Air Power" drive. Radial shockwave therapy and V-ACTOR® vibration therapy with the MASTERPULS® MP200 "ultra" are complemented by VACU-ACTOR® vacuum therapy.
Unique ergonomic design: All important control elements are integrated into the "FALCON" handpiece display and, thus, facilitate uninterrupted and quick treatment directly at the patient. The shockwave device itself becomes less important.
The MASTERPULS® "ultra" fits into every surgery and its colour can be adapted individually to the surgery surroundings. The exchangeable coloured accessories are available in green, blue, orange, and black.
Highlights
Effective and non-tiring treatment directly at the patient
All control elements integrated into the "FALCON" handpiece
Energy range from 0.3 bar eff
VACU-ACTOR® vacuum therapy (MP200 "ultra" only)
VACU-Cups for vacuum therapy, available in 4 sizes
(Ø 25 mm, Ø 33 mm, Ø 47 mm, Ø 62 mm)
Optional operation via 10" touch screen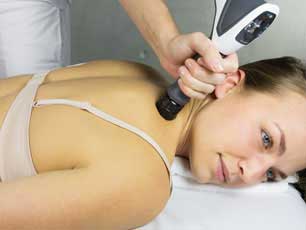 Radial shockwave therapy with "FALCON"
R-SW handpiece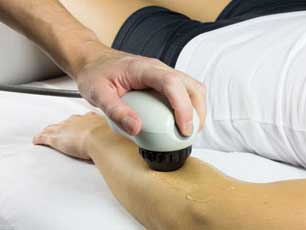 Vibration therapy with V-ACTOR® handpiece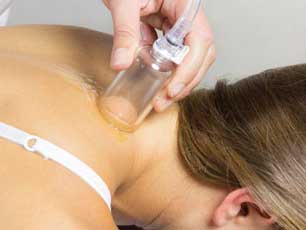 Vacuum therapy with VACU-ACTOR®